CCA strongly condemns violence against Christian homes and churches in Jaranwala, Pakistan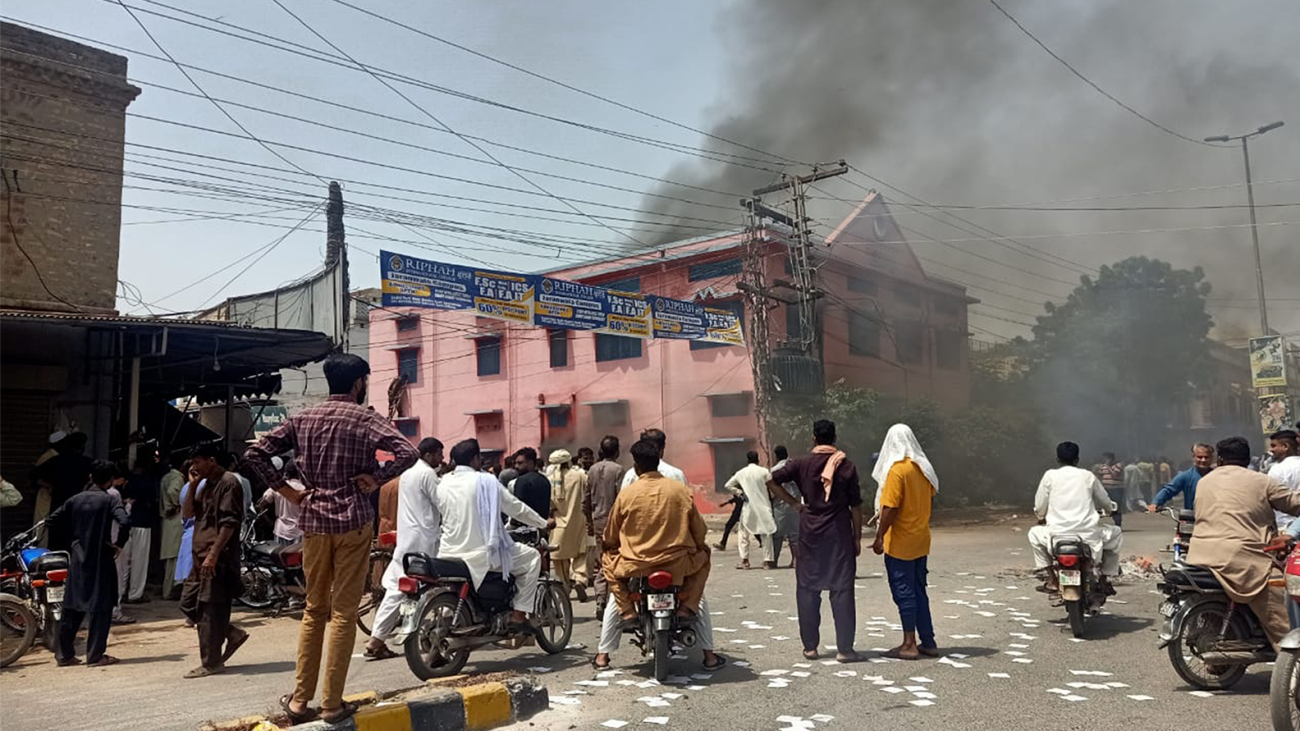 Chiang Mai, Thailand: The General Secretary of the Christian Conference of Asia (CCA), Dr Mathews George Chunakara, strongly condemned the attacks on the churches and homes of Christian families in Jaranwala, Faisalabad district, of the Punjab province in Pakistan. 
On 16 August, two Christians were allegedly accused of committing blasphemy and violating the Quran. Angry mobs soon descended onto Maharanwala Basti, a predominantly Christian neighbourhood, and set fire to eleven churches and several houses and shops, which forced over 500 families to vacate. The misuse of social media by community leaders to incite religious intolerance and violence is also reproachable.
A Statement released by the CCA General Secretary condemned the targeted attacks on the Christian community in Jaranwala and appealed for an immediate end to the violence. 
Pakistani Christians make up a little over one percent of the population in Pakistan. The Christian community in Pakistan is one of the most marginalised in the world, facing dire socio-economic conditions due to caste-based religious and occupational discrimination, threats of forced conversion, and false allegations of blasphemy. 
The violence faced by the Christian community in Jaranwala is the latest in a recent spate of alleged accusations of blasphemy against Christians in different Pakistani cities. A lack of meaningful action from authorities further propels widespread impunity.
In the statement, the CCA denounced the weaponisation of Pakistan's blasphemy laws against minority groups and called for immediate police intervention and for the safeguarding of Christian residences and churches to prevent further violence. 
The full text of the CCA's General Secretary's Statement on the violence against Christian homes and churches in Pakistan can be found below: