CCA General Assembly participants overjoyed with opportunities and spiritual experiences in worshipping at local congregations on Asia Sunday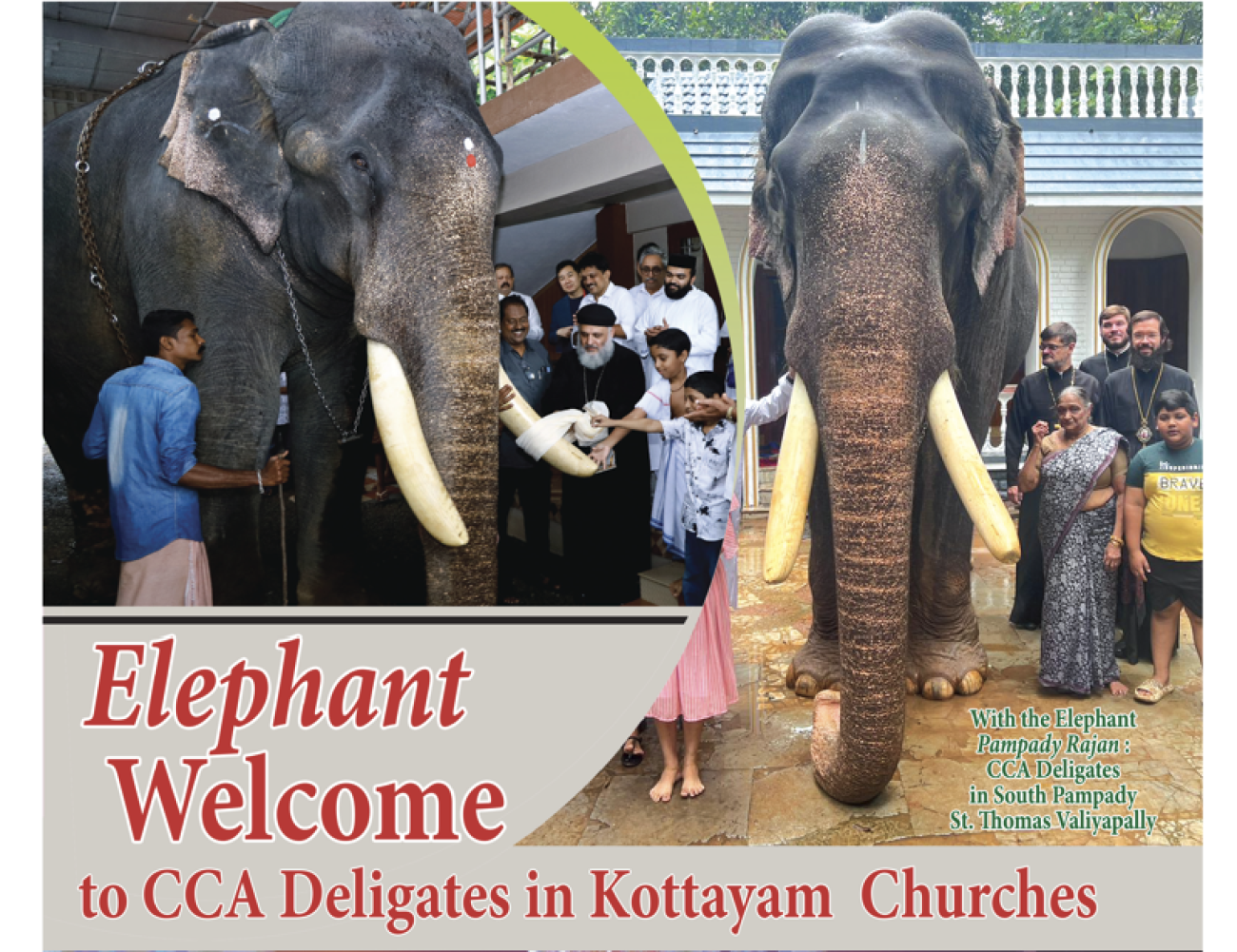 Kottayam, India: Participants of the CCA General Assembly joined over 70 local congregations in and around Kottayam on Sunday 1 October for a morning liturgical worship and fellowship with members of local congregations belonging to various denominations and confessional families.
The local congregations comprised the Church of South India, the Malankara Jacobite Syrian Orthodox Church, the Malankara Mar Thoma Syrian Church, and the Malankara Orthodox Syrian Church, who welcomed and graciously hosted the international participants of the General Assembly at their respective congregations or homes of parishioners.
The Asia Sunday-2023 was observed on 1 October across Asia with a focus on the CCA Assembly theme, 'God, Renew Us in Your Spirit, and Restore the Creation', and the participants who visited the parishes also could take the message of the CCA Assembly to the local congregations.
Several participants described one of the most beautiful aspects of the 15th General Assembly as the opportunities they had to visit local congregations and become part of local Christians' spiritual life through their liturgical worship and the chances to forge global and local connections.
"It was heartening to be received warmly at local congregations and experience the spiritual life of the descendants of an ancient historical Christian community in Kerala with a common tradition and heritage followed from the first century onwards, although they now belong to different Christian denominations," commented a delegate from Iran.
"The opportunities for developing friendship and fellowship among the participants and with the local congregations have been abundant. The connections and the threads that weave our global ecumenical family together have been marvellous," opined members of the delegation from Australia.
Members of one of the largest delegations representing various Korean churches belonging to Protestant traditions were overjoyed in commenting about their experiences in participating in Sunday worship services at local churches, and they expressed their happiness in worshipping with different local congregations and learning more about the rich liturgical traditions of ancient Christian churches in Kerala.
Participants attended worship services in local congregations conducted according to three main liturgical traditions of four member churches in CCA fellowship from Kerala: Orthodox (Malankara Orthodox Syrian, and Malankara Jacobite Syrian Orthodox); Malankara Mar Thoma Syrian; and the Protestant (Church of South India Madhya Kerala and East Kerala Dioceses). 
While CCA's 15th General Assembly is being held in Kottayam, India, member churches across Asia observed Asia Sunday which fell on 1 October this year.
For more photos (photo gallery) please click here: Asia Sunday and Church Visit, 1 October 2023