Blending local and global ecumenism in Asia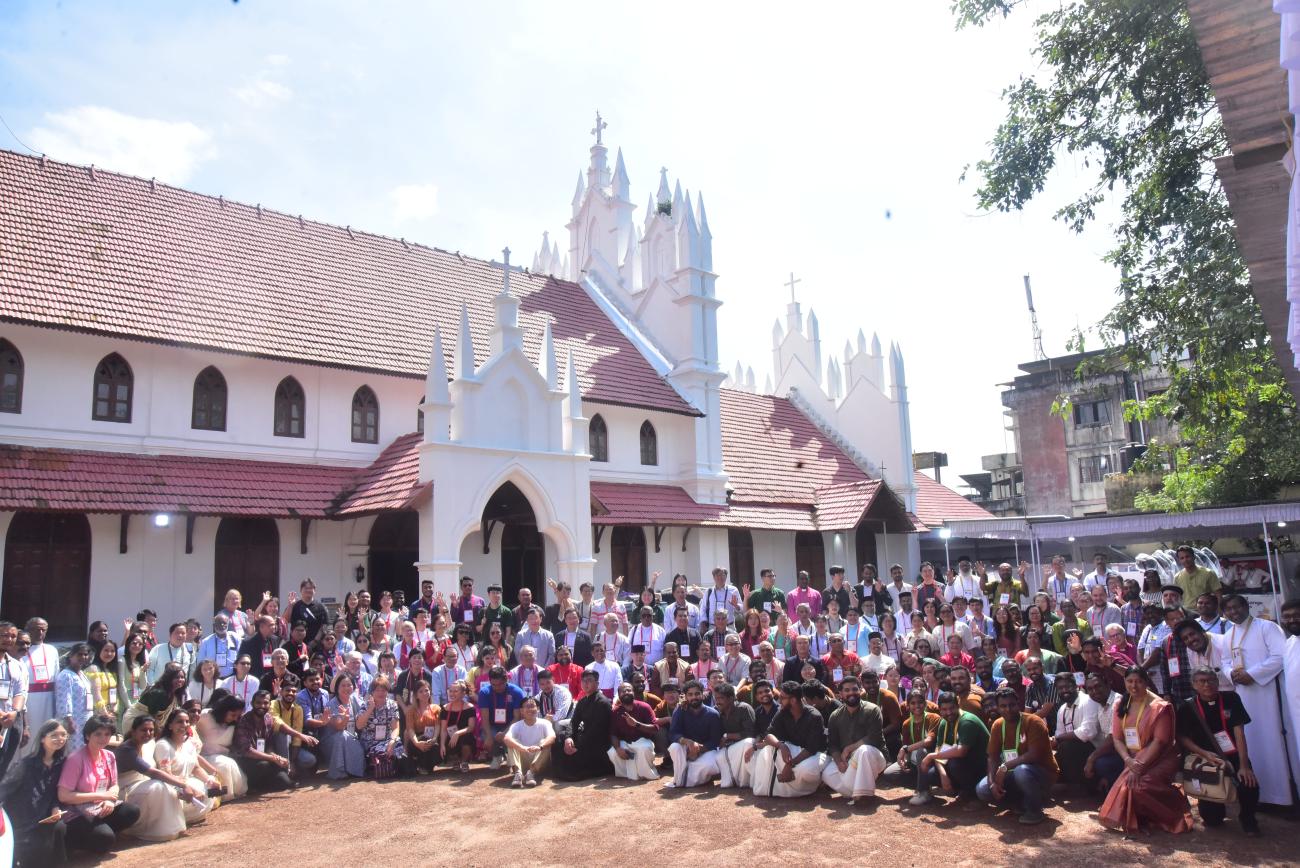 Feature article by Claus Grue, WCC Communications.
After being postponed twice because of the COVID-19 pandemic, the 15th General Assembly of the Christian Conference of Asia (CCA) finally got underway in late September and early October 2023 in Kottayam, India. Under the theme "God, renew us in your spirit and restore the creation," CCA member churches across Asia gathered to stake out the direction forward and evaluate accomplishments and challenges since the last assembly in 2015 in Jakarta. 
In a followup interview with CCA general secretary Dr Mathews George Chunakara, he reflects back on an assembly with which he was pleased and which he thinks worked out very well in terms of organization, participation, content, decision-making, and logistics, as well as the overall outcome of the assembly and its expected results: "The 15th General Assembly provided a perfect setting for us to come together in a common platform for worshiping, reflecting, renewing friendships, and strengthening bonds. At the same time, it offered excellent opportunities to review programmes implanted during the past eight years, and learn from past experiences, as well as discuss emerging challenges in a pluralistic Asian context and identify priorities for setting future programme thrusts," he explains. 
Close ecumenical ties
In his opening speech, Chunakara extended a special welcome to the general secretary of the World Council of Churches (WCC), Rev. Prof. Dr Jerry Pillay, who had graciously accepted CCA's invitation to inaugurate the assembly and deliver the keynote address on the assembly theme. 
"It was a privilege and honour for us to welcome the highest-ranking leader of the global ecumenical movement. His keynote address resonated splendidly with the theme of the assembly and provided a perfect framework for further contemplation," Chunakara says.         
In the following days, plenty of ideas emanated from seminars and deliberative sessions, which gave impetus to move forward. The next step now is to filter down and synthesize the most potent ideas into concrete priorities for implementation through CCA programmes. A tentative programme plan will be shared with the members of the CCA executive committee before Christmas break, or early next year. The executive committee will then appoint a new programme committee, which will look at practical aspects in order to facilitate implementation of programmes and activities, starting from the first quarter of 2024. 
Embracing local ecumenism
The CCA General Assembly in Kottayam, India, represented a new approach in several ways. The location in a small city in the state of Kerala in southwestern India provided an excellent opportunity to blend local and global ecumenism. In an effort to widen the ecumenical outlook in Asia beyond densely populated areas, representatives of churches from around the world were welcomed by local congregations in 70 parishes from five different denominations, as well as Indigenous and hill tribe-area communities, to services in rural settings around Kottayam on Asia Sunday, 1 October – a special day for ecumenism in Asia, which is observed across the continent and which this year shared the theme of the CCA assembly. Special side events were also organized by local member churches to welcome their overseas ecumenical guests. 
"Previous assemblies have mostly been held in capital cities, such as Bangkok, Kuala Lumpur, Manila, Colombo, Jakarta, and Seoul. This location enabled us not only to provide a convenient ambiance for the supreme governing body of the CCA for its assembly, but also to offer unique experiences, where assembly participants got the opportunity to worship in rural environments around the assembly venue Kottayam, and learn more about the spiritual life and liturgical worship services of different church traditions, as well as their ecumenical work in rural settings," Chunakara explains. 
At the same time, local congregations, in and around Kottayam, felt that they were part of the worldwide ecumenical movement in a very concrete way as they could welcome and host their counterparts from different countries in their local congregations. The preparations and arrangements made by the host churches in Kerala thus provided opportunities for the members of different churches to come together in an ecumenical platform under the banner of CCA. 
That arrangement, made by the local host committee consisting of different churches, has been widely praised, both by assembly participants and the local congregations involved.